The markets showed signs of non-efficiency again Friday last week when 528 000 jobs were added compared to the estimated 250 000. Ever since the Federal Reserve decided to over-stimulate the economy after the covid-19 crash in March 2020, markets have reacted positively to bad news and the other way around, resulting in markets falling broadly when it became clear that the labor market was as strong as ever.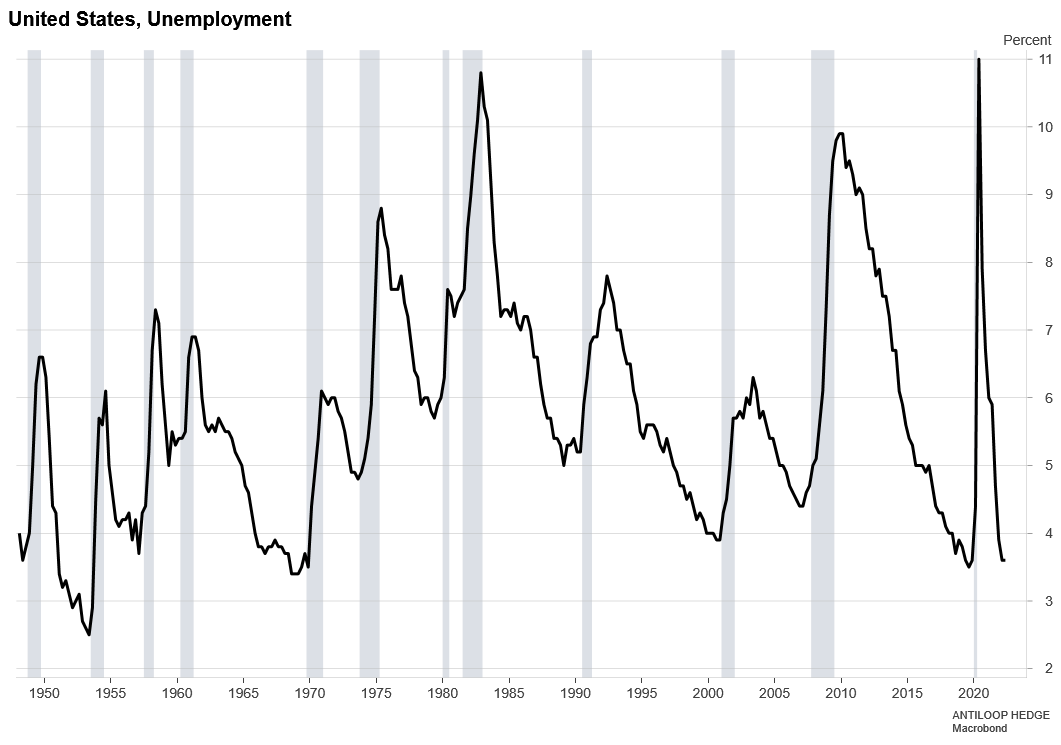 As I have discussed before in our weekly market comments, a strong labor market indicates faster tightening from the Federal Reserve. In both June and July, Powell raised rates by 75bp instead of the 50bp each planned.
When the Federal Reserve said a few weeks ago that they would become more data-dependent from here on, investors confused it with the Fed pivoting to a more dovish approach, starting an epic bear market rally stretching all over July. Now, with facts in hand, it looks like the ever-lagging indicator employment is set to have Powell continuing his journey to become Volcker until something in the economy breaks.