In May, the US labor market remained strong, adding 390 000 jobs compared to an estimated 328 000, meaning we are almost back to levels from before the pandemic. However, in a highly inflationary environment, where the Federal Reserve is already feeling pressure from the White House to prioritize rising consumer prices, a strong labor market will only signal Powell that the economy is strong enough to continue its tightening cycle.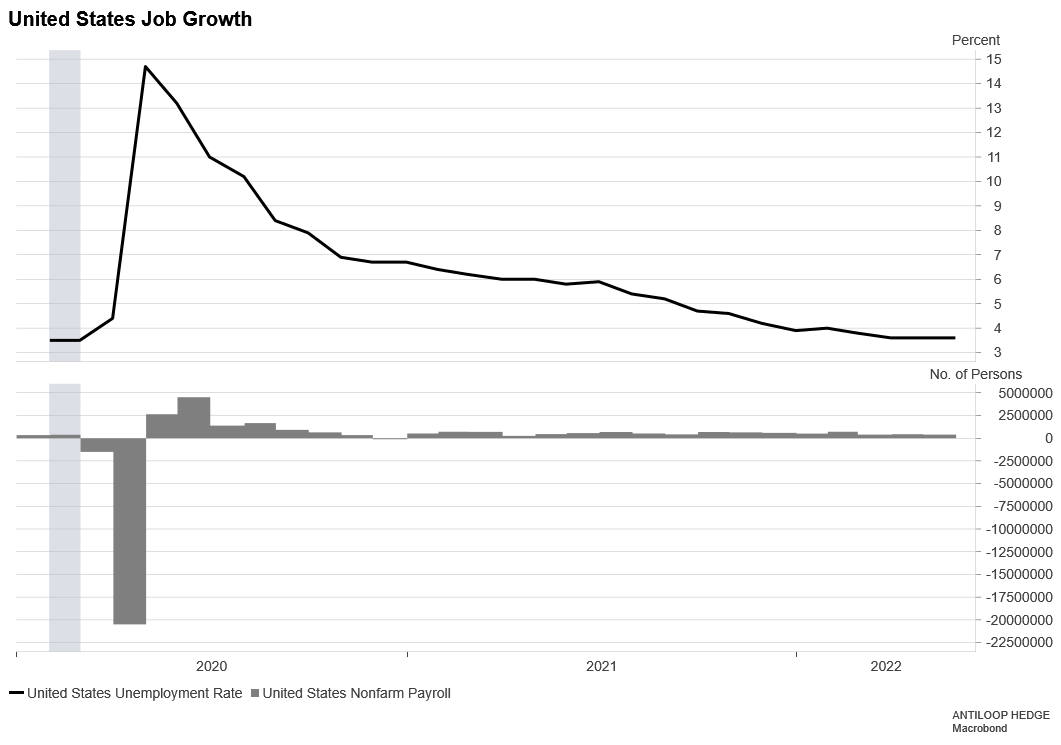 In a normal market, a strong job number would have been positive for the stock market, but in a high inflationary environment and tightening cycle, it instead shows that the Federal Reserve can continue to raise rates in an even more aggressive manner.
Unlike before, when Federal Reserve did whatever it took to prevent drawdown in the stock market, falling asset prices would work in favor of the Fed's mission of containing inflation, making us believe that the era of Central Bank backed equity valuations is and will be a thing of the past - at least until the inflation is under control, and they have to shift from fighting rising consumer prices to help the economy out of a recession.