The S&P 500 surged over 6 percent last week after Powell said that the Federal Reserve might raise rates more aggressively to fight inflation and to create room for further stimulus in case of a recession in the coming quarters. The positive reaction was of course due to the signaling of a more dovish turn but we expect markets to fall again as the rally shows similarities to a classic bear market rally.
The decision to raise rates faster came after CPI numbers for April showed higher than expected core inflation (ex. food and energy), making it impossible for the Federal Reserve to keep blaming rising consumer prices on the Russian invasion of Ukraine.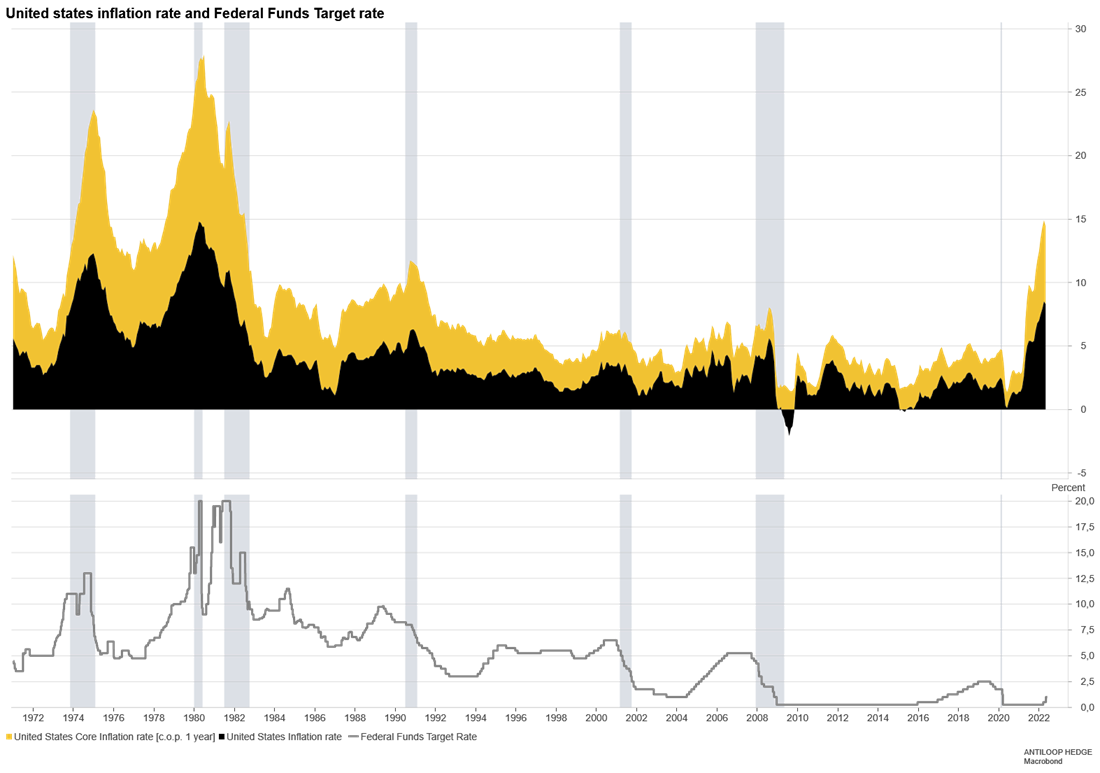 Although multiples have come down some we still expect further downside on a 6-12 month horizon. With a possible stagflationary scenario combined with a tightening cycle, there are few things that speak for a longer-term uptrend in equities. We're targeting a local top of around 4300-4400 for the S&P 500 before turning down again.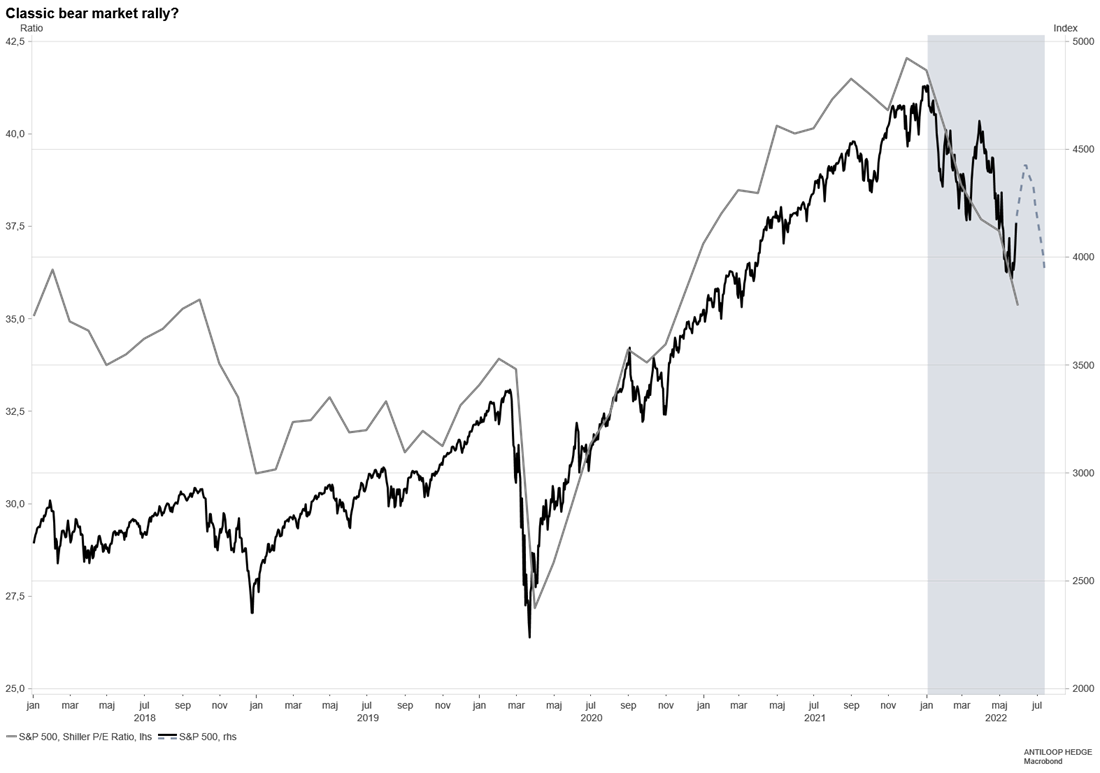 Even if a recession might initially lead to lower inflation, a stimulus response from the Fed is likely to eventually give rise to higher inflation again.