The world's eighth largest wheat exporter India said in a notification last weekend that they are banning wheat exports in an attempt to try to calm local prices after suffering a scorching heatwave affecting the country's production outlook. The news came just days after the government said they were targeting record shipments this year and is just the latest of several countries to ban food exports.
The news initially pushed wheat futures higher, but the price has since fallen back to levels below the beginning of the week, as did all other risk-on assets. The fundamental outlook for wheat and grains continues to be strong as supply chain issues remain, and the consequences of the Russian invasion of Ukraine is looking to affect global supply longer than first expected.
Although we believe the price of softs and grains will rise on a 12-18 month horizon, we anticipate good trading opportunities from shorter term volatility due to supply shocks and tightening monetary policy.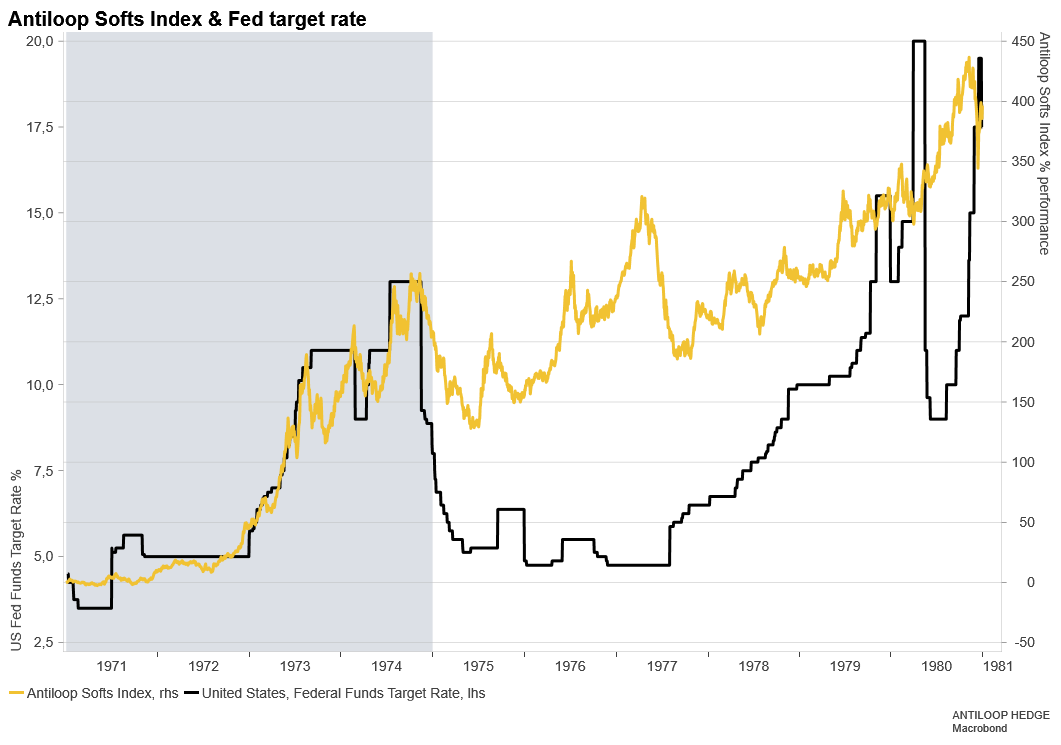 Contrary to what most believe, rising rates are often accompanied by rising commodities prices. In the chart above, we see how the Antiloop Softs Index (containing the 10 most liquid grains and softs likeweighted) performed during the last commodities supercycle in the 1970s together with rising rates.